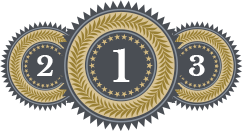 Ronald Shields Cook, LL.M., JD, MBA is a different type of lawyer. He has mastered the law with FIVE advanced degrees, including two advanced Laws degrees in both Bankruptcy and Taxation. Over the course of three decades, he has stood out for his ability to connect with clients. It becomes clear from the initial consultation that he will fight for his clients and represent their best interests. Every client is important. 
–

Anticipating Needs, One Client at a Time

The Covid-19 Coronavirus has had a devastating impact on the economy and Attorney Cook is actively filing bankruptcies for clients to help overcome debt.

Attorney Cook understands the ever-changing landscape of law and stays abreast of the changes to best represent clients. He anticipates the needs and opens a dialogue with clients from the beginning to ensure he finds the best solution. He quickly builds trust with clients which turns into confidence.
–

The Personal Touch

Many clients are pleased to find that they will speak with an attorney, rather than a paralegal, when they consult Ronald Shields Cook, Attorney at Law. While paralegals are necessary to work behind the scenes, Ronald Shields Cook believes that one-on-one communication is necessary to get the best outcome.
–

A Client-Focused Firm

Ronald Shields Cook, Attorney at Law is a client-focused law firm.

Our law firm offers:
Low Flat Fees
Evening and Weekend Hours
Immediate Consultations
If you need legal service, contact us today. We can schedule your consultation quickly.
Reasons to hire our law firm for traffic court:
Fair legal fees.
We go to court FOR you so that you don't have to go.
We can lower points and lower fines.
We can prevent your insurance rates from increasing.
Successfully assisted THOUSANDS of clients.
An experienced attorney will handle your case.
Extensive experience in resolving a wide variety of traffic violations.
Decades of expertise in resolving traffic violations.
Hundreds of incredible testimonials.
Our law firm will give you an honest answer regarding your situation.
Beware of advertisements which say something like "Guaranteed or your money back" or "If We Don't Win, You Don't Pay 100%". It is improper for an attorney to guarantee results.
Avoid any web site that lists itself as a directory of traffic lawyers or offers to find you the "right" lawyer. Those sites are simply middlemen seeking to add a "finder's fee" to your charges for generating a lead to a real traffic lawyer. You want to be working directly with a New York traffic ticket lawyer and law firm.
An honest traffic ticket lawyer will ask whether it even makes sense for you to fight a ticket. For example, if the ticket carries no points, or you have an out-of-state license and points do not transfer. Under such circumstances, hiring a New York traffic attorney likely is not worthwhile.
With some ticket(s) your license might be at risk:
Traffic tickets, such as speeding, can result in suspensions, car insurance rate hikes, fines, surcharges and fees. Suspensions occur when you get too many points on your NY driver's license, or when you get three New York speeding ticket convictions within 18 months. Therefore, finding an experienced lawyer is important.
Qualifications
Ronald Shields Cook has owned and operated several successful businesses over the past three decades and has THOUSANDS of FIVE star testimonials. He owns and operates the Ronald S. Cook, PC law firm which has successfully provided fantastic legal services to individuals and businesses. He provides business growth consulting services to business owners and their staff. He is an author that has published books and articles on a wide range of topics.
In his legal practice, the legal services include these practice areas: bankruptcy, taxation, criminal law and traffic tickets, wills trusts estates, litigation, debt relief, student loan relief, loan modifications, foreclosure defense, short sales, deed in lieu of foreclosure, innocent spouse tax relief, chapter 7 bankruptcy, chapter 13 bankruptcy, credit repair, etc.
He possesses FIVE different college degrees which includes:
► Master of Laws degree, Bankruptcy, St. John's School of Law
► Master of Laws degree, Taxation, New York Law School
► Juris Doctorate degree, New York Law School
► Master's degree, Business Administration
► Bachelor's degree, Business Administration, Finance and Economics
Prior to operating the law firm, Attorney Cook worked on Wall Street in Manhattan managing technology within financial firms including
► GOLDMAN SACKS
► JPMORGAN (now JP Morgan Chase)
► MERRILL LYNCH
► KIDDER, PEABODY & CO. (prior division, General Electric, now UBS Paine Webber)
► BANKERS TRUST
► DREYFUS (now BNY Mellon)
He owned and operated a successful technology consulting business which was a Microsoft Gold Certified Partner. During this era, he earned several technology certifications including:
► MCT Microsoft Certified Trainer
► CTT+ Certified Technical Trainer (CompTia)
► MCSE Microsoft Certified Systems Engineer
► MCDBA Microsoft Certified Database Administrator
IN 1991, he obtained a New York State business school teaching license and has been involved with teaching numerous graduate and undergraduate classes.
He obtained a real estate license three decades ago and is a New York licensed real estate broker. He successfully completed six Certified Commercial Investment Member classes. He has handled numerous real estate transactions as an attorney, buyer, or seller. He has handled thousands of real estate and debt related transactions including short sales, foreclosure defense cases, debt negotiations, debt consolidation, short sales, loan modifications, bankruptcy cases including chapter 7, chapter 13, and chapter 11 cases.
Schedule a Consultation Today
Legal issues typically don't get better without professional assistance. Rather than avoiding the problem, it's time to be proactive. Contact Ronald Shields Cook, Attorney at Law, to set up your free consultation. With daytime, evening, and weekend hours available, the firm can work around your schedule.